General Treatment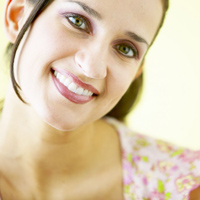 Our practice can provide a wide range of dental services. We can typically provide every type of dental service without having to refer you to other specialties. This flexibility saves you time and keeps your total dental care within one practice. Our emphasis is on total preventive care for our patients. Total care begins with regular hygiene visits, regular checkups and continued home oral health routines.

Our practice also provides the highest-quality services for restoring mouths that have been damaged by dental disease and injury and common problems that require cosmetic dentistry. Our primary goal for our patients is to achieve and maintain optimum oral health through advances in techniques, technologies and by maintaining their scheduled dental exams.
---
Fillings
The concept of a "filling" is replacing and restoring your tooth structure that is damaged due to decay or fracture with a material. We will replace old, broken-down amalgam/metal fillings that contain traces of mercury with white fillings (composites) to restore your smile and teeth to a more natural look and feel.

With today's advancements, no longer will you have to suffer the embarrassment of unsightly and unhealthy silver/mercury fillings or metal margins of the past. Eliminate the dark, black appearance in your teeth with new-age, state-of-the-art, tooth-colored resin or porcelain materials.
Comparing White Fillings Versus Silver Amalgam Fillings:
White fillings bond to the tooth; they strengthen the tooth by restoring most of its original shape. Silver amalgams, on the other hand, weaken the teeth and make them more susceptible to breaking. Broken teeth can be very expensive to replace; white fillings can actually save time and money in the long run.
White filling composites are preferred by most patients. This is due to the natural color, strength and overall appearance and feel. Composites are naturally more comfortable.
Hot and cold sensitivity is greatly reduced with composite material compared to the silver/mercury amalgams.
Restorations with composites require less removal of tooth, less structure to place than those with amalgams and especially with new cavities. Dramatically smaller holes are needed with a composite.
White fillings are healthier because no traces of mercury are used, unlike silver fillings.
---
Composite Bonding
Bonding is a common solution for:
Fixing or repairing chipped or cracked teeth
Reducing unsightly gaps or spaces between teeth
Hiding discoloration or faded areas on the tooth's surface
Often used to improve the appearance of your teeth and enhance your smile. As the name indicates, composite material, either a plastic or resin, is bonded to an existing tooth. Unlike veneers or crowns, composite bonding removes little, if any, of the original tooth.
Composite bonding has many advantages:
It is a quick process, which typically lasts less than one hour.
It does not reduce the tooth's original structure and is relatively inexpensive.
Composite resins come in many different shades and provide better matching of shades to the natural color of your teeth.
Composite bonds, however, are not as durable and long-lasting as veneers and crowns and may need to be re-touched or replaced in the future.
Composite bonds stain more easily and therefore require proper care and regular cleaning. In order to ensure the longest possible duration of the bonding, composites should be brushed and flossed daily. Common staining elements include coffee, tea, tobacco, foods and candy.
---
Root Canal
A root canal is a procedure that extracts decayed pulp from the central part of the tooth, reshapes the canal and replaces it with strengthening filler.
A cavity is the result of superficial decay of the enamel of the tooth. Left long enough, this decay can burrow into the deeper reaches of the tooth, causing extensive damage to tooth structure. When the damage goes beyond what can be treated with a filling, dentists can perform a root canal (or endodontics), preserving the tooth and retaining its original integrity; thereby, saving a tooth that in the past would have to have been pulled.
Procedure:
The patient undergoes anesthesia.
A dental dam is used to isolate the tooth.
The tooth is opened to allow for removal of infected or dead dental pulp.
The tooth is comprehensively cleaned, including any cracks and canals.
With special tools, the doctor reshapes the canals.
The tooth is filled again with cutting edge biocompatible filling material.
A temporary covering is used to cover the access opening.
Patients MUST see their regular dentist quickly for a permanent restoration of the tooth.
---
ZOOM Whitening
Your teeth will darken over time. Changes in the color of your teeth can be caused by such factors as the food and beverages consumed (like coffee, tea and soda). Other known factors for discoloration may include childhood medications or illnesses, tobacco use or improper oral hygiene.
If you're looking for a fast way to dramatically whiten your teeth, Zoom! In-Office Whitening System may be the answer for you. We also offer take home whitening treatments.
In a little over an hour, the Zoom! In-Office Whitening System can give you the instant results you've been wanting. A specially designed light activates the Zoom! Whitening Gel to gently break down stains on your teeth to put the sparkle back in your smile!
Zoom! Whitening is very safe while under the supervision of a trained dentist. It is one of the safest procedures in cosmetic dentistry. However, we do not recommend this procedure for pregnant women or children under age 13.
You will be given some post-whitening care instructions after your procedure. It is important to maintain a good oral hygiene regimen post-whitening to preserve your bright, white smile. We also recommend occasional touch-ups with the Zoom!Take-Home Gel. Your smile will always be brighter than it was before the procedure, but by following these simple instructions, you can retain your results for a long time!
Although the Zoom! System can help almost anyone, it may not be as effective in every case. We can determine if tooth whitening is a possible option for your case.